Voila
---
View
Usage
Voila App is a helper Gui for launching Voila View. It enables similar functionality, but assists in choosing the input files and showing the interface. (Good for non-technical users)
Example
After downloading the appropriate zip file for your current operating system, extract it and double click on the "voila_app" file: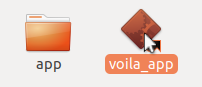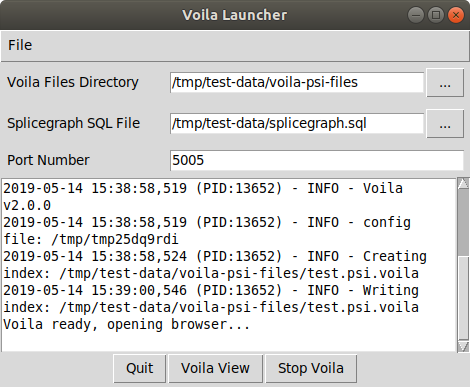 Once launched, you will simply need to select the folder containing your voila file(s), and the splicegraph.sql file (both of which were output from Majiq earlier) by clicking the 'three dots' buttons. You may optionally choose another port to use if the default of 5005 comflicts with other processes on your system. Finally, click the 'Voila View' button in the button center of the window. If the Voila file(s) were not yet indexed, you may have to wait a period as the indexing process takes place (progress will be displayed in the small window). When this is complete, your web browser should automatically launch to show the Voila interface.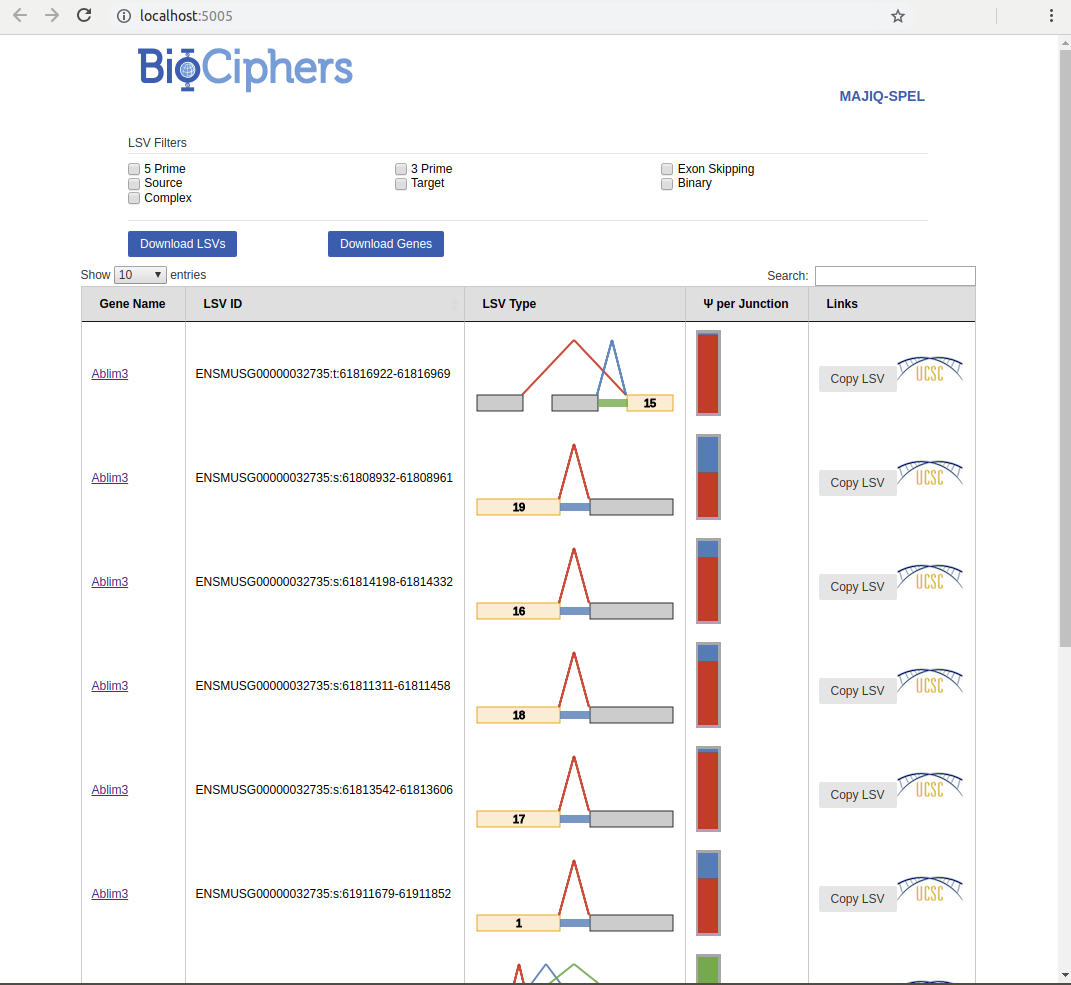 When you are finished with using Voila you may click the 'stop' or 'quit' buttons, or simply close the window.
Tips
If Voila says it has launched or is listening, but the browser does not launch, you may try launching your web browser and navigating to http://localhost:<port> (default: http://localhost:5005)
Currently, Google Chrome if the only officially supported browser for Voila, though others should work. If you run into rendering issues, try using Chrome instead